Tips & Ticks with JPJ: Efficiency
Wednesday March 11, 2015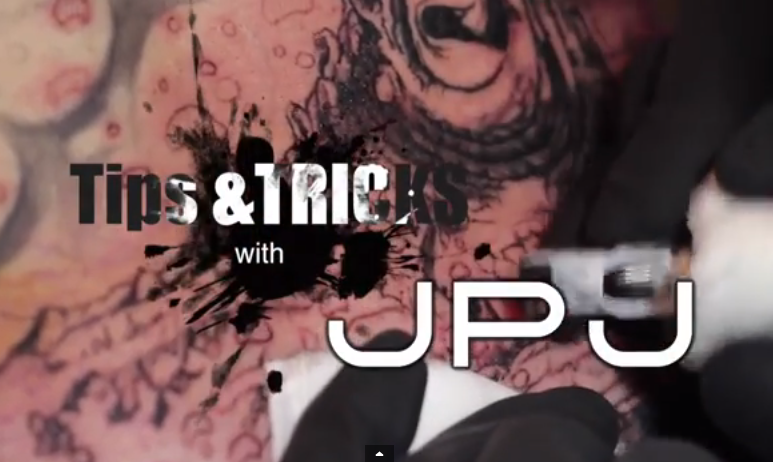 Whats going on guys this is JPJ. Today we are gonna talk about efficiency
Tips and tricks for today, Im gonna cover couple of things you can do with your mag to cut down time, use different angles, shade and line with it, do textures and other stuff. So ill be showing you that and how to do it.
Today Im working on this octopus piece. So Im working on some textures here. Im gonna show you how I use the corner of my mag to create lines and textures at the same time
So Im kinda switching it, so you can use your tool for different things so you don't have to switch back and forth all the times for different needle size.
So you can see here Im using the corner of my mag to create tight little lines. You know the mag is in two sets of rows, if you can catch the edge enough on the sides you can use only one line of needles and it will create a solid thin line.
So its one thing you can do to cut your tattooing time down, instead of switching back and forth. When you need to do lines and shading in big areas, I like to use this wide mag, the one Im using now is the 27 bug pen, as you can see I can use it for a little bit of everything. If I wanted to make this top line I would switch it this way, if I wanted to do a bottom line I would switch it the opposite way.
It just helps you create your shapes, and again you don't have to switch machines or cartridges
Hope you guys fucking learned something! Sorry about the foul language.