JPJ Merchandise
Jose Perez Jr. Dark Water Shading Set by World Famous Ink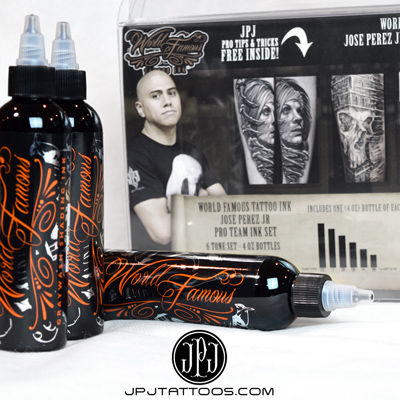 Includes (6) 4oz. bottles, (1) Black and (5) Grey Wash shades from darkest to lightest.

Guarantees consistency in your black and grey ink cup system.

Inlcudes JPJ Pro Tips & Tricks.
$125.00 plus shipping.
Made in USA
***Ships to US only***
International orders, please visit www.worldfamoustattooink.com
JPJ Gift Certificates
Shipping World Wide. Choose an amount listed below.
Certificate amount valid for one year after original purchase. Lost certificates are neither replaceable nor refundable.