JPJ Merchandise
JPJ Dark Water Shading Set by World Famous Ink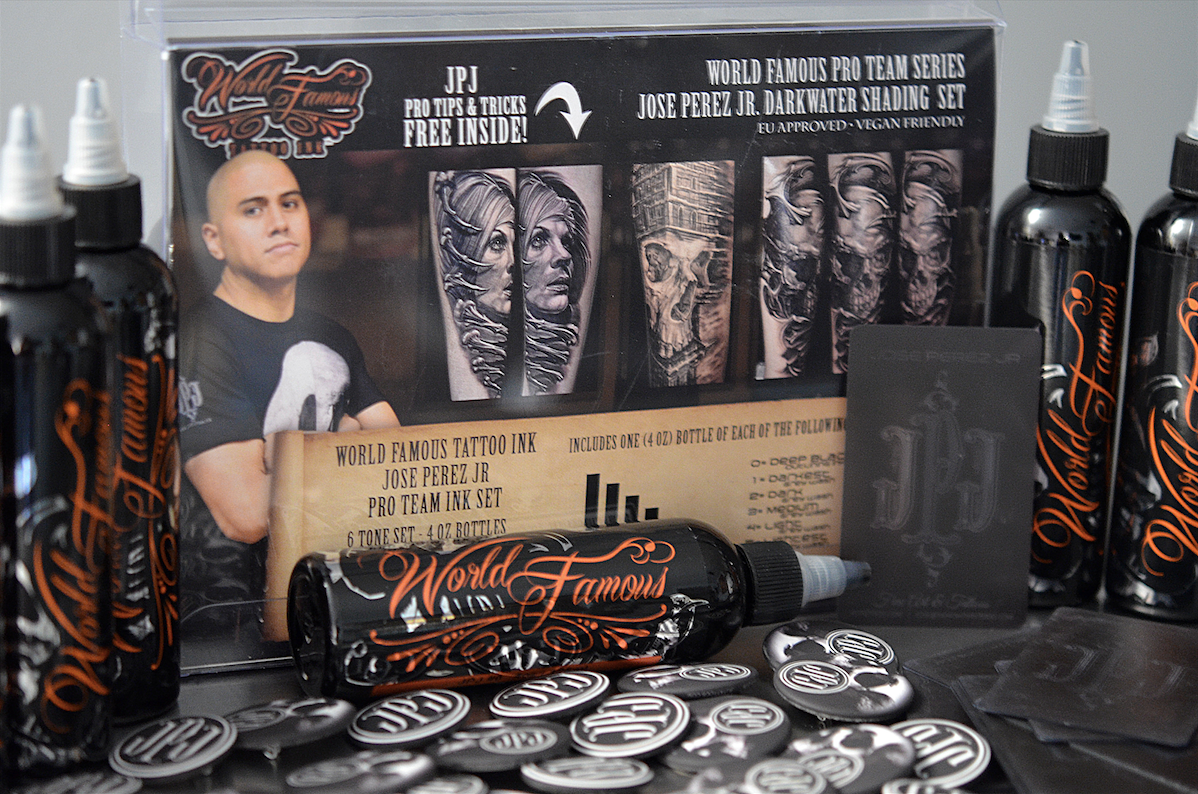 Includes (6) 4oz. bottles, (1) Black and (5) Grey Wash shades from darkest to lightest.

Guarantees consistency in your black and grey ink cup system.

Inlcudes JPJ Pro Tips & Tricks.
$125.00 plus shipping
Made in USA
***Ships to US only***
International orders, please visit www.worldfamoustattooink.com
JPJ Gift Certificates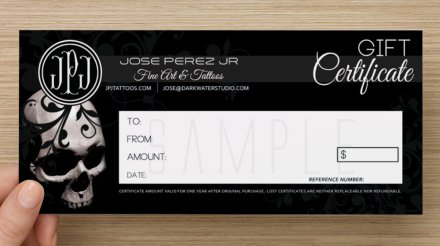 Shipping World Wide. Choose an amount listed below.
Certificate amount valid for one year after original purchase. Lost certificates are neither replaceable nor refundable.
JPJ Sullen Exclusive Skull Tee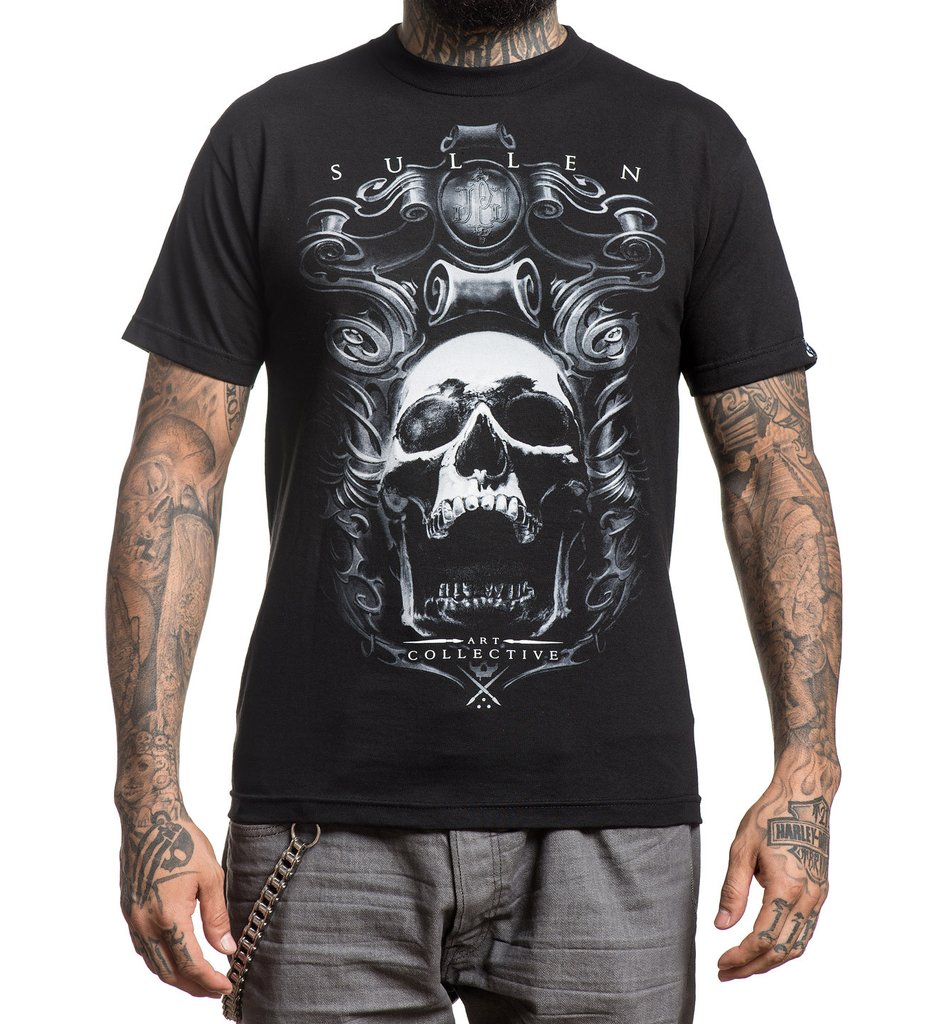 Available in Men's Medium - Men's XX-Large.  ***Limited Quantities Available***
Mens tee with oversized printed skull artwork on front and back by Jose Perez Jr. 
Short sleeves
Tagless for comfort
Woven Sullen Badge label on left sleeve
100% Cotton Body
Machine washable
Book a one on one full day private seminar with me Jose Perez Jr at Dark Water Studio.
Reference photos, stencils, and advanced tattooing techniques will be taught as well.
This is a limited time offer! Submission based. Send over examples of your work along with your Instagram to jose@darkwaterstudio.com for consideration and for more information and pricing.

Private Seminars include a JPJ Dark Water Ink Set by World Famous Ink and more sponsor giveaways too.
Dark Water Studio located at 501 Willow Blvd. Suite 102 in Willow Springs IL.
Toronto Black & Grey Seminar at NIX 19

Sunday June 11th 2017 – Black & Grey Techniques
  1pm – 5pm
 Cost: $400 CDN $300 US
Don't miss out on this 4 hour seminar.  Jose will be covering Reference Photos & Stencil Prep, the importance of Contrast, Texture, Backgrounds & Composition, a Freehand Sketching segment and more.
In order to reserve your spot for the seminar, you need to pay $50 CDN ($40 USD) deposit to Tattoos.com via PayPal*** Pay remaining balance day of seminar. Or click the "Pay Now" button below, to pay in full. 
Sponsored by World Famous Ink, H2Ocean, FKIrons, Ultimate Tattoo Supply,, Sullen Clothing & Stencil Stuff.
– Room 810, South Building
Visit http://torontotattooshow.com/seminars/ for more information.
Reserve your spot now!